Mahmoud Charr expects to fight Jarrell Miller next as he angles for a shot at WBC heavyweight champion Tyson Fury.
The 38-year-old Charr challenged Vitali Klitschko for the WBC belt over a decade ago.
Although Miller failed drug tests for fights with Anthony Joshua and Jerry Forrest that subsequently were cancelled, he returned to action last year and most recently beat Lucas Browne in Dubai.
Charr expects to fight him next, in Lagos in Nigeria, though he says that location could still be changed to Las Vegas.
"I will beat Miller and want to move to Tyson Fury," Charr told Sky Sports.
"Fury and me, it will be the best fight right now in heavyweight entertainment.
"I am always looking to fight the best, this is Fury right now."
Charr claimed he wouldn't even want to fight Anthony Joshua.
"Many people tell me [to] fight Anthony Joshua after that. Really I am not interested in fighting him," he insisted. "I want legacy. If want to be the best, I need to beat the best. Tyson Fury is my focus, nothing else.
"I know AJ is money but money doesn't attract me," he added. "Legacy is the goal."
Charr has been reinstated as the WBA's 'regular' titlist. That is WBA's secondary heavyweight belt, Oleksandr Usyk holds their main or 'Super' heavyweight championship.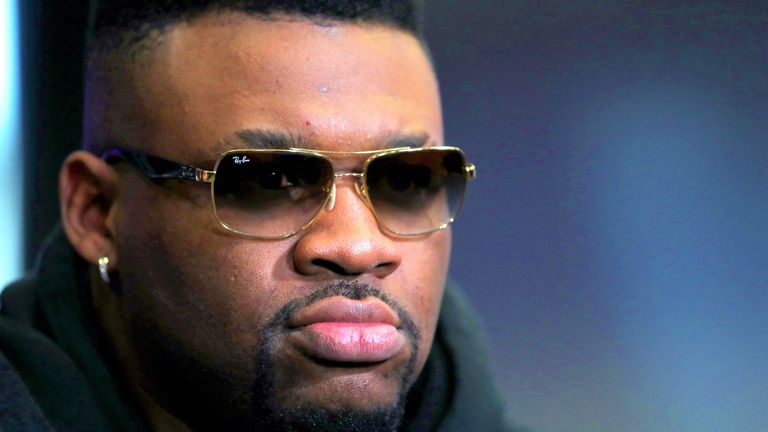 It's a fight that Miller's team sees as an opportunity. "As heavyweight champ I believe that he would come to the UK to show his absolute desire to fight the best even in their backyard," Dmitry Salita, who promoters Miller, told Sky Sports.
"We are exploring the best possible possibilities but I do know that Jarrell would like to establish himself in the UK especially in light of everything that happened.
"Most of the current heavyweight kings [like] Joshua and Fury are in the UK. It's been Jarrell's long-time dream to fight them.
He added: "Getting that heavyweight title and finally fighting the division's best would be a redemption for Jarrell who has experienced the ups and the downs of the sport. Now as a mature, experienced fighter I believe he has the mental attitude needed to reach his potential."