The NFL is back this weekend and once again proves it's going to be the ultimate sports series, whether it's through the great matchups, individual performances or the heartbreak of the New York Jets losing Aaron Rodgers for the season – you never know what to expect.
1) Rodgers loss
The night started out like a movie, with Rodgers emerging from the tunnel under the lights carrying an American flag, and ended up being a horror movie. His loss is devastating. They were in the spotlight all offseason only because there was so much excitement to play elsewhere.
Now they are back to where they were last year. They're a dangerous team that can play defense and special teams, but they have questions at the quarterback position. They are a very talented team but there must have been huge air that came out of that balloon once they learned Rodgers was gone for the year.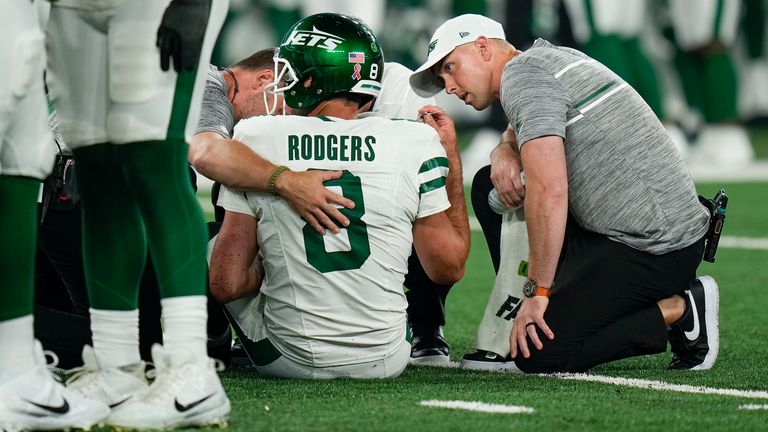 New York Jets quarterback Aaron Rodgers was forced out of his Jets debut after an opening drive sack caused an apparent injury.
This signing was supposed to make the difference. I don't think we've had this kind of hype about signing a quarterback in years and it was all over within one trip. It's an incredibly sad story for Jets fans — as well as neutral fans around the NFL who really wanted to see what Rodgers would do.
2) Winning Statement #1
I thought the San Francisco 49ers were outstanding in destroying the Pittsburgh Steelers. One game won't make a season, but they have shown that they will be a tough team to face and beat in the NFC.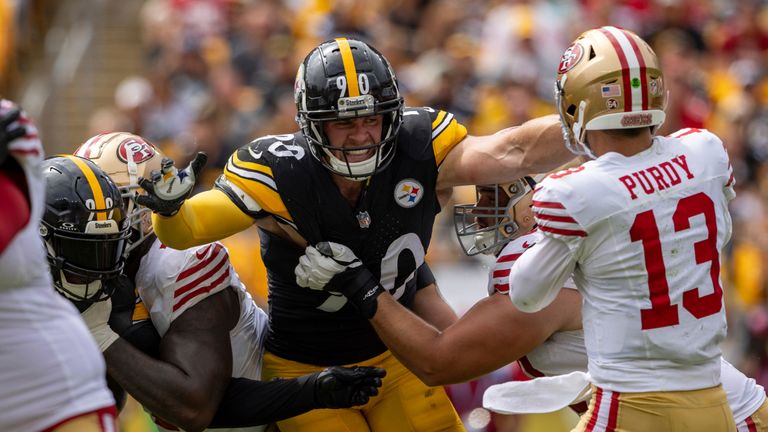 San Francisco 49ers vs. Pittsburgh Steelers highlights from Week 1 of the NFL season.
Brock Purdy has developed even more at quarterback and they just have a wealth of talent at their disposal. This game was all about Christian McCaffrey and Brandon Aiyuk, they didn't need much from Deebo Samuel and George Kittle and not many people can boast that much offensive depth.
Defensively, they are as good as ever at all three levels. They were the No. 1 defense in the NFL last year and showed they can be just as good in 2023. They walked into the rowdiest atmosphere you've ever seen, and they silenced the crowd. I couldn't have been more impressed with them.
3) Winning Statement #2
Dallas made me pay attention to what they were able to do to the New York Giants on defense and special teams – the offense didn't have to get out of second gear.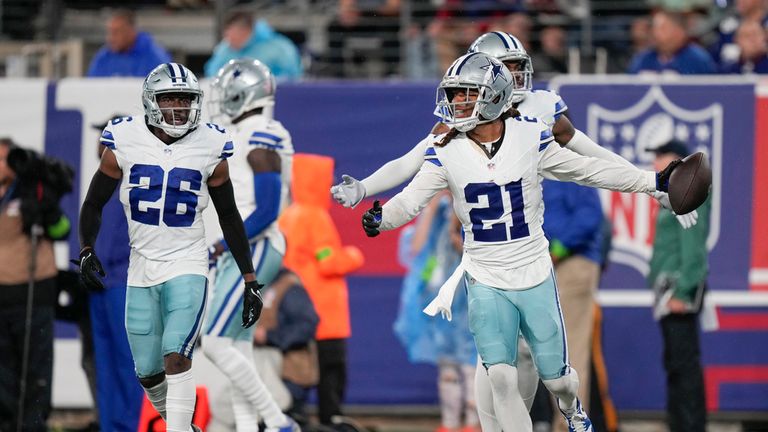 Dallas Cowboys vs. New York Giants highlights from Week 1 of the NFL season.
To go to New York and make seven sacks, Beck recorded six, and kicked a blocked field goal. You would expect at some point the Cowboys offense with Dak Prescott and Cedi Lamb to reach a higher level, if that happens, the Cowboys have tremendous potential.
It's only one game and it can be hot or cold, but you have to remember that the Giants were a playoff team a year ago and they got beat at home. This made me sit up and take notice.
4) Detroit's perfect start
I'm still a fan of Dan Campbell and the way he leads the Detroit Lions. You have to have some confidence in your team to be able to call a fake punt on your own 17-yard line against Patrick Mahomes, but sometimes you have to do it to steal possessions from the Chiefs.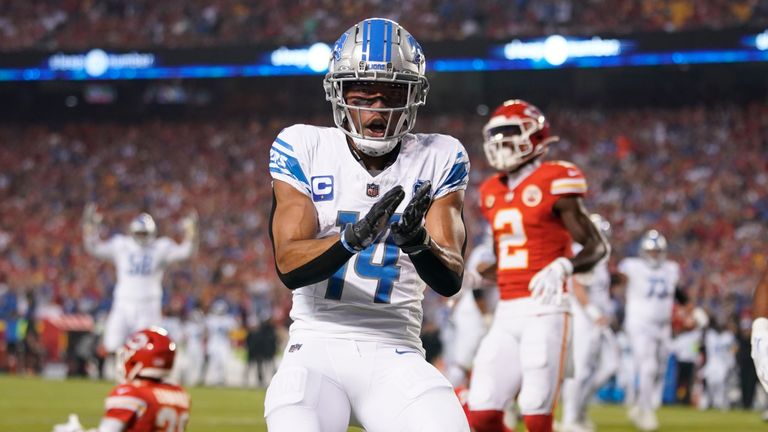 Amon-Ra St. Brown scores his first NFL touchdown of the season, skillfully set up by a fake punt by the Detroit Lions against the Kansas City Chiefs.
They did a great job of hanging around, and their defense is clearly going to be better than the worst in the NFL last year, so Detroit is in that conversation among the teams we need to look out for. This is no coincidence, they have won nine of their last 11 dating back to last season. It looks like they will be good enough to win a playoff game for the first time since the 1991 season.
Kansas City was disappointing because it didn't get much from its wide receivers, especially in the second half. Mahomes is still the guy we know and love and will continue to be, he just needs more help and Travis Kelce's absence has been astounding.
5) A new era in Green Bay
Jordan Love highlights it. After 31 seasons of Brett Favre and Aaron Rodgers, you're the guy.
Highlights of the Green Bay Packers vs. Chicago Bears game in Week 1 of the NFL season.
Packers fans have never faced such uncertainty at quarterback. I thought it was a solid start for Jordan Love, and it didn't have to be great because the defense made plays, his special teams came up big, his young receivers stepped up and Aaron Jones had a good game. The Packers as a team were much better than I thought they would be.
The two touchdown passes to Romeo Dobbs were as good as Aaron Rodgers'. They were very good. Matt LaFleur said it would be a step up with Jordan Love and it should be, all while supporting him as he was on Sunday.
I think he's the new owner of the Chicago Bears?
Player of the Week – Tyreek Hill
The Miami Dolphins have the ability to put up prolific numbers. We haven't seen a crime like this in South Florida since the days of Dan Marino and the Marx Brothers.
Tua Tagovailoa is capable of putting up 466 yards and three touchdowns, but a lot of that comes because of speed threat Tyreek Hill, who had 11 catches for 215 yards and two touchdowns.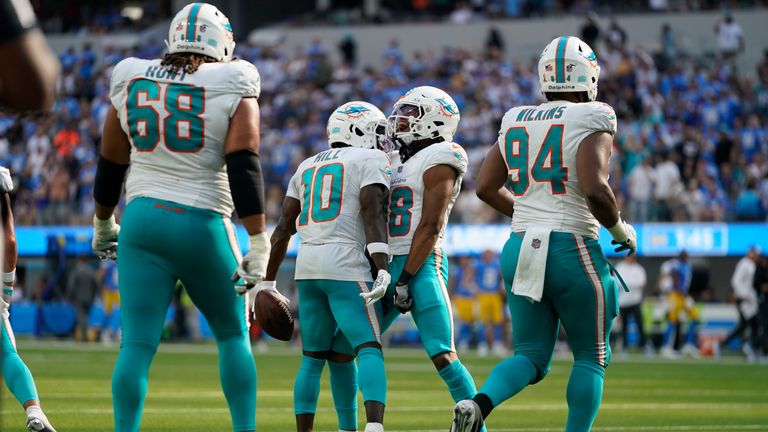 With under two minutes remaining, Tua Tagovailoa found Tyreek Hill again for a touchdown as Miami outscored the Los Angeles Chargers.
What that has done now is create that confidence and expectation that they are going to win games like this against the Chargers. Back in the days of Dan Marino, there were probably two decades where you had to wait for him to fail offensively.
Even in that game when Justin Herbert was getting down the field and scoring, it felt like the Dolphins were going to get the ball and score themselves, and a lot of that had to do with Tyreek Hill. I thought he was great and won that game for the Dolphins.
Play of the Week – Bijan Robinson's first TD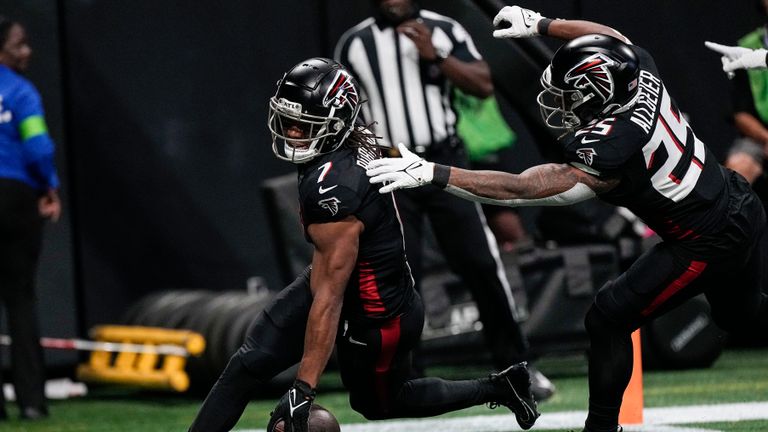 Atlanta's Bijan Robinson overpowered three Carolina defenders before scoring his first NFL touchdown.
He left the defender standing like a statue, shook him out of his boots and found his way into the end zone for a touchdown. It's just an indication of how exciting it will be. I came away excited to see more of him, and more of Anthony Richardson and Bryce Young. There are some good young players in the NFL.
Coach of the Week – Robert Saleh, New York Jets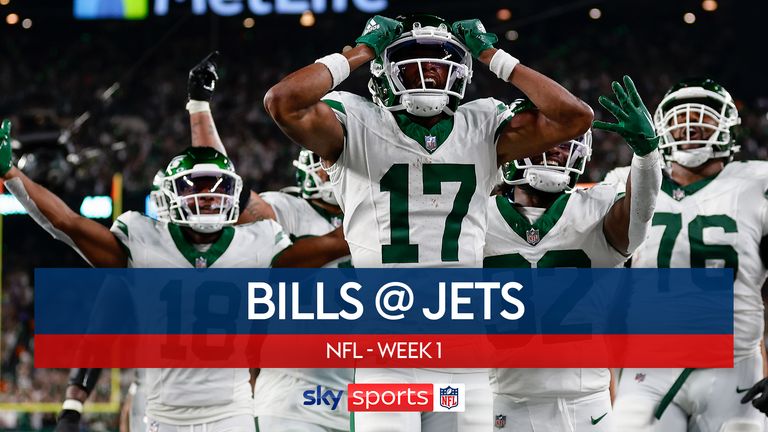 Buffalo Bills vs. New York Jets highlights from Week 1 of the NFL season.
I can't remember an injury in the NFL that would have deflated a team more. I'm not a Jets fan but I was at the airport waiting to fly back from Pittsburgh and I was frustrated. I felt like it was a mistake. Saleh has to deal with that, in the match, he maintains his team's lead and they achieve victory over a first-class competitor. It's not necessarily about the Xs and Os, it's about how Saleh kept his men fighting when they could have easily been fired up.
On my radar…the Cincinnati Bengals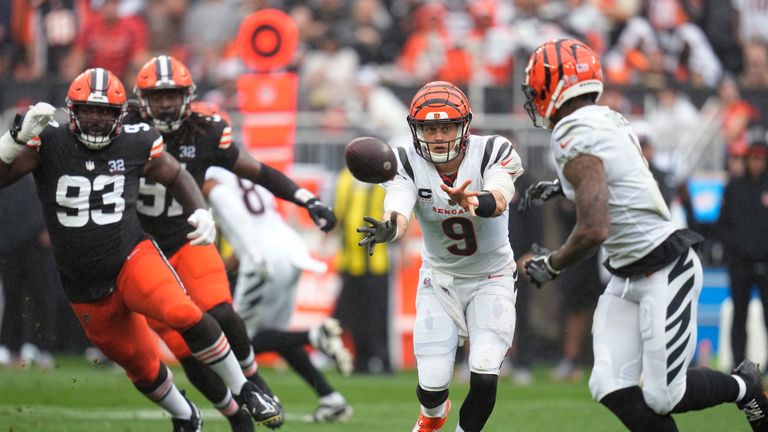 Cincinnati Bengals vs. Cleveland Browns highlights from Week 1 of the NFL season.
It's early in the season and there's a long way to go, and they started slow last season, but you have to worry about the Cincinnati Bengals. I was selected to represent the AFC in the Super Bowl, and they were beaten 24-3 by the Cleveland Browns, where they were manhandled by the Cleveland Browns and Joe Burrow's 82-yard punt return.
This is incredibly bad and worrying. I don't know how fit he is (after his calf injury), but would you rather not have Boro for a few weeks and then get ripped for 12 games and get really warm? There's been a lot of focus on Week 1, and I'm not sure you need to be a starter in Week 1.
This is a long season, it's a marathon, not a sprint. Maybe they had to fight that temptation. How they respond in the next few weeks is on my radar. I think they are a good team and I didn't recognize the team I saw on Sunday.
Week 2 kicks off on Thursday night with the Minnesota Vikings v Philadelphia Eagles live on Sky Sports NFL from 1.15am in the early hours of Friday morning; The Kansas City Chiefs next visit the Jacksonville Jaguars from 6pm on Sunday before the New York Jets at the Dallas Cowboys