Screenshot by Pro Game Guides
Geoguessr has become one of the most loved party games due to its engaging gameplay in recent years. Though the original version of Identifying Real Life-cities is fun, I always wished for a game mode or a separate title that would allow me to find landscapes and locations from my favorite video games. Astonishingly, that wish came true for one of my favorite games — Valorant, through a browser called ValoGuessr. As the name suggests, the gameplay of ValoGuessr revolves around users correctly identifying the areas of Valorant maps by providing small items or models on the map. On that note, if you are wondering how to play this game and do not have the URL link, Don't worry! Read the below guide in detail.
How to access the Valorant GeoGuessr website?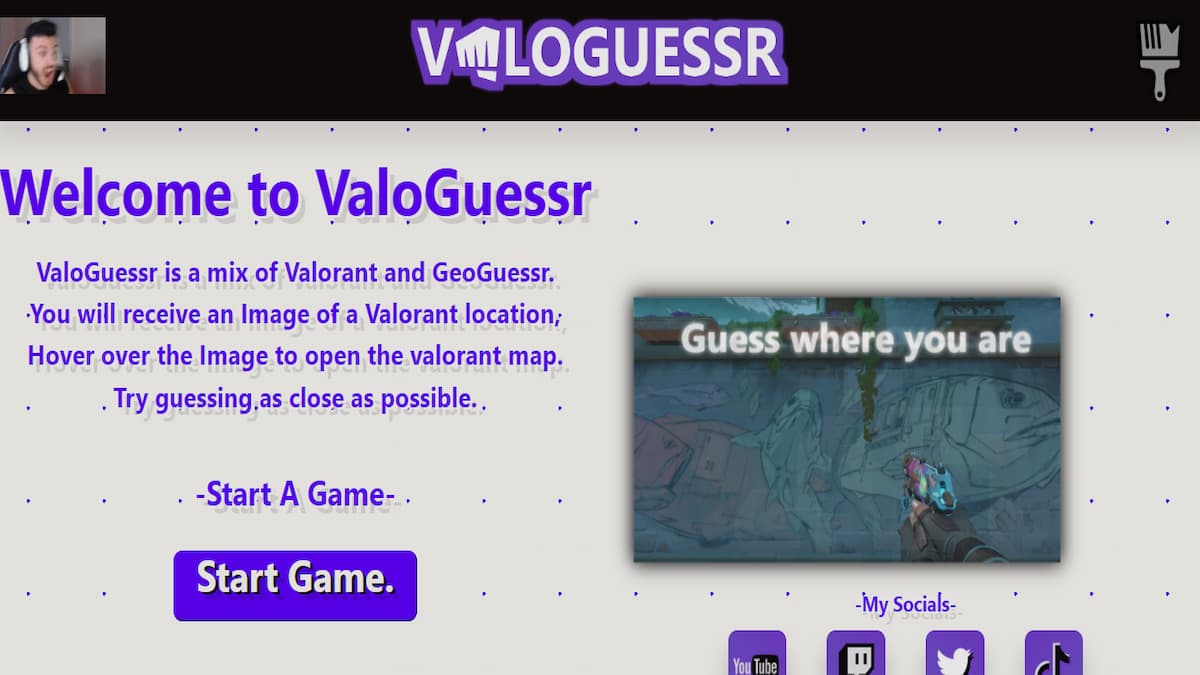 You can access the Valorant GeoGuessr from the given link. Use the URL to reach the website directly, or type Valorant GeoGuessr in the search bar to find the website. Sometimes, the site may not be accessible or functioning as intended. In such instances, use a VPN or a different browser to gain access. 
Related: Best Valorant Crosshair Color Codes
Remember, Valorant GeoGuessr has no connection or affiliation with the original GeoGuessr franchise. According to the information on the Valorant GeoGuessr website, the game was developed by a single person called Kynooi as a side project.
How to play the Valorant Geoguessr?
After opening the website, click the Start Game button on the homepage. In the following window, pick the maps, difficulty factor, and the number of rounds you want to play and press the Start the Game button. Now, identify the map section and get the maximum points for the closest estimation.
For more on Valorant, check out How to Get a Blue Crosshair in Valorant or How to Make the Shuriken crosshair in Valorant on Pro Game Guides.