Screenshot by Pro Game Guides
If there is one part of the narrative that I thought deserved more exploration in Jedi Survivor then it has to be Bode Akuna's character. He is one of the new characters you'll see in Jedi Survivor, and Bode helps Cal as an AI NPC on several missions. You can command Bode to help out with traversing around tricky spots and while fighting enemies. If you want to know more about this new enigmatic character, then we have you covered. Here's everything you need to know about Bode Akuna in Star Wars Jedi: Survivor. 
Who is Bode in Jedi Survivor?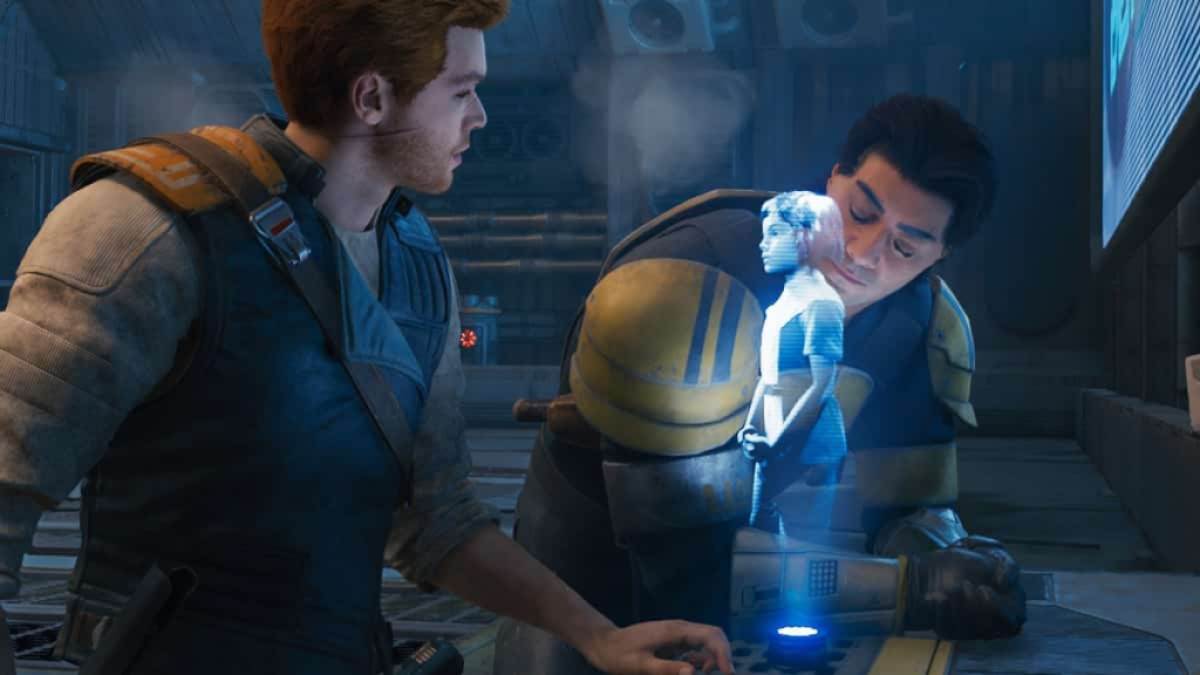 Before going forward, this article contains several spoilers related to the end-game storyline, so keep reading if you don't mind knowing more about Bode Akuna. You will be introduced to this new character pretty early on in the game. In fact, you'll meet Bode on the very first mission in Coruscant, and it's quite evident that a brotherly bond grows between him and Cal throughout the narrative in Jedi Survivor. 
Bode is a rebel fighter who uses jetpacks and blasters to take down enemies. Of course, he works for credits, but he tags alongside Cal for several reasons. On Coruscant, Bode speaks to Cal about his daughter Kata, and how he wanted things to get better. After the events of Coruscant, you will meet Bode once again on Koboh, after finding Greez and rescuing Z from the High Republic meditation chamber.
Related: Which Jedi Survivor should you buy? All Edition Differences, Explained
Why does Bode turn evil in Jedi Survivor?
The biggest and perhaps most impactful twist in the storyline is that Cal Kestis is not the only survivor during the purge of Order 66. Bode Akuna is also a survivor, but he hides his true identity for the major part of the narrative. Bode was assigned to the intelligence department by the Jedi Council during the Clone Wars, and he used his skills to survive so far.
Unfortunately, Bode betrays the good guys by assassinating Eno Cordova in front of Cere and Cal. Bode is an Imperial Spy, and his actions cost the life of Cordova and Cere Junda. He is the final boss fight in Star Wars Jedi: Survivor, and Bode doesn't make it alive from the last duel. What Bode did during the events of Jedi Survivor was to protect his daughter. He became an Imperial Spy to stay hidden, but his fear of the Empire led him to make wrong decisions.
For more quality guides and information relating to Star Wars Jedi: Survivor, check out the Best Early Game Skills in Jedi Survivor right here at Pro Game Guides.