Screenshot by Pro Game Guides
The Divination Commission may look like a small area at first glance, but there's a lot of space to walk on. This means that it's also one of the locations in Honkai: Star Rail with the most treasure chests! If you're having a bit of trouble locating them all, this guide can help you out.
Honkai Star Rail – Where to find all Treasure Chests in the Divination Commission
The Divination Commission is the second-to-the-last explorable treasure chest area in The Xianzhou Lufou. There are ten chests to find and one Warp Trotter. The chests have been marked with a yellow star and the Warp Trotter with a green cross.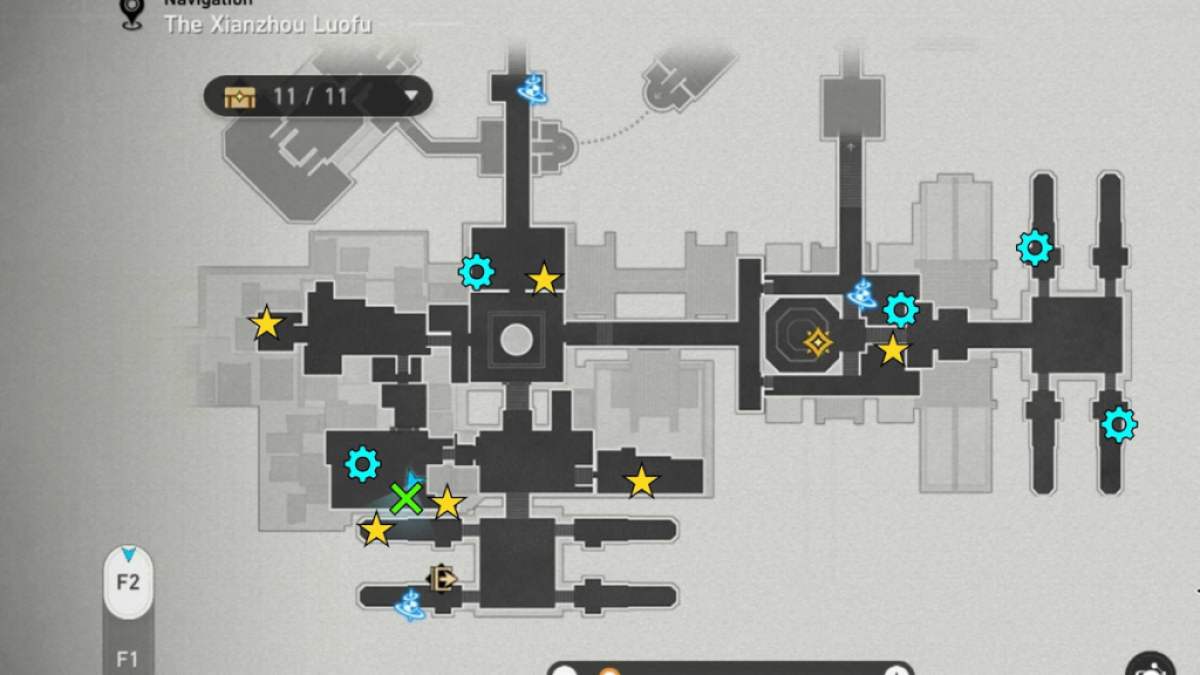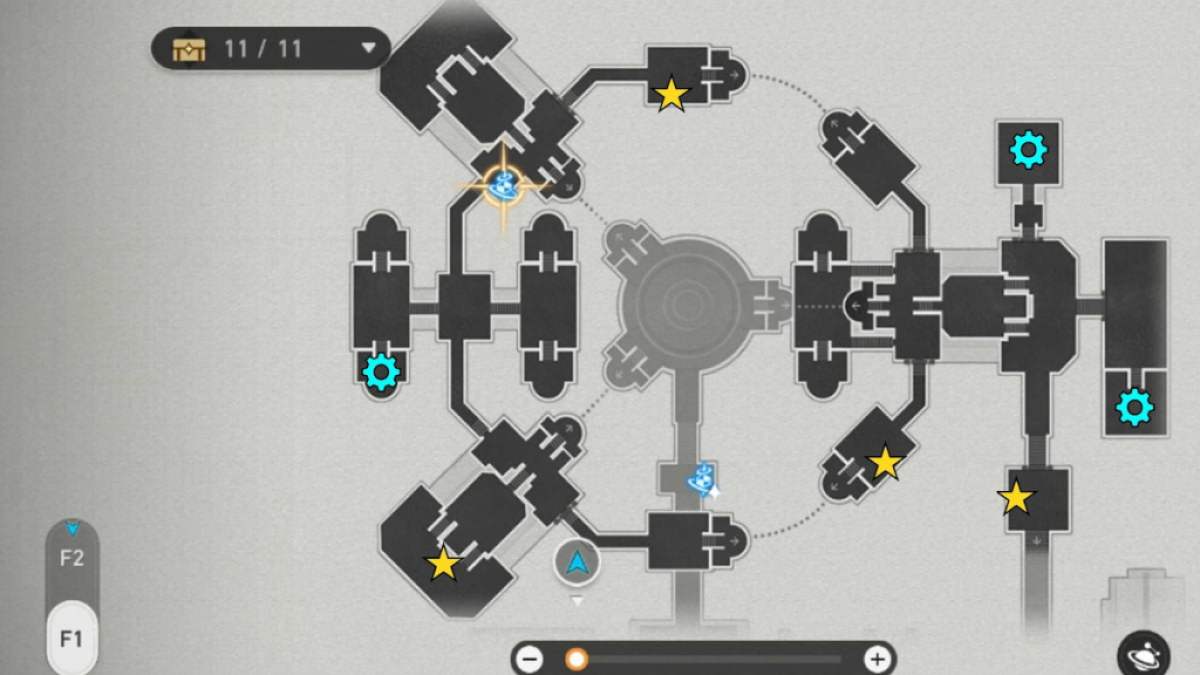 If you can't access the treasure chests near the Conclave Hall access point (the east area guards are preventing you from entering), move the main story forward until Kafka gives the Commission the information they need. The guards will let you through after.
Related: All Treasure Chest Locations in Honkai Star Rail
The Divination Commission is also the area in Xianzhou Lufou with the most puzzles to solve. I've marked all of them with cyan gear. All three Xianzhou Lufou puzzle types can be found here (wheels, cranes, and cubes) at their highest difficulty. You'll get Bountiful Chests for completing them.
The area has three Formidable Foes like the others, which can be found on the first floor. They guard Precious Chests that contain four-star Relics. Stat rolls are still random, of course, so it's never a guarantee that they'll be useful. Still, it's free Trailblaze EXP!
For more help with Honkai: Star Rail, take a look at Honkai Star Rail Characters Tier List – Best Character for each Path, Honkai Star Rail Simulated Universe World 3 Guide, and All Honkai Star Rail Planets (So Far) here at Pro Game Guides.