During Honkai: Star Rail's Boarding Preparation Special Program, developer HoYoverse promised players 80 free pulls (Warps) upon the game's release. I was so excited leading up to the game's launch because there's no better way to jumpstart a new gacha game than with the irresistible feeling of clicking on the Warp button.
If you've started playing, you might have already exhausted at least 20 pulls—but how exactly do you get all 80 pulls, and until when can you claim them?
Honkai Star Rail 80 free pulls guide
Honkai: Star Rail's 80 free Warps are scattered across various reward redemptions in the game. If you're rerolling, it's important to know that you won't get all 80 right off the bat. You'll need to put in some work! Here's everything you need to do to accumulate all 80 promised pulls.
Pre-registration reward (20 Warps)
Thanks to persistent players, Honkai: Star Rail was able to achieve its ambitious pre-registration goal of 5,000,000 registrations and 2,500,000 social media followers. As a thank-you gift, the game is giving everyone 20 Star Rail Passes, alongside other amazing rewards. You can claim these in your in-game mail after completing the tutorial quest called "A Moment of Peace," which took me about 30 to 45 minutes.
Related: All Rivet Town Treasure Chest Locations in Honkai Star Rail
A World Beyond event (10 Warps)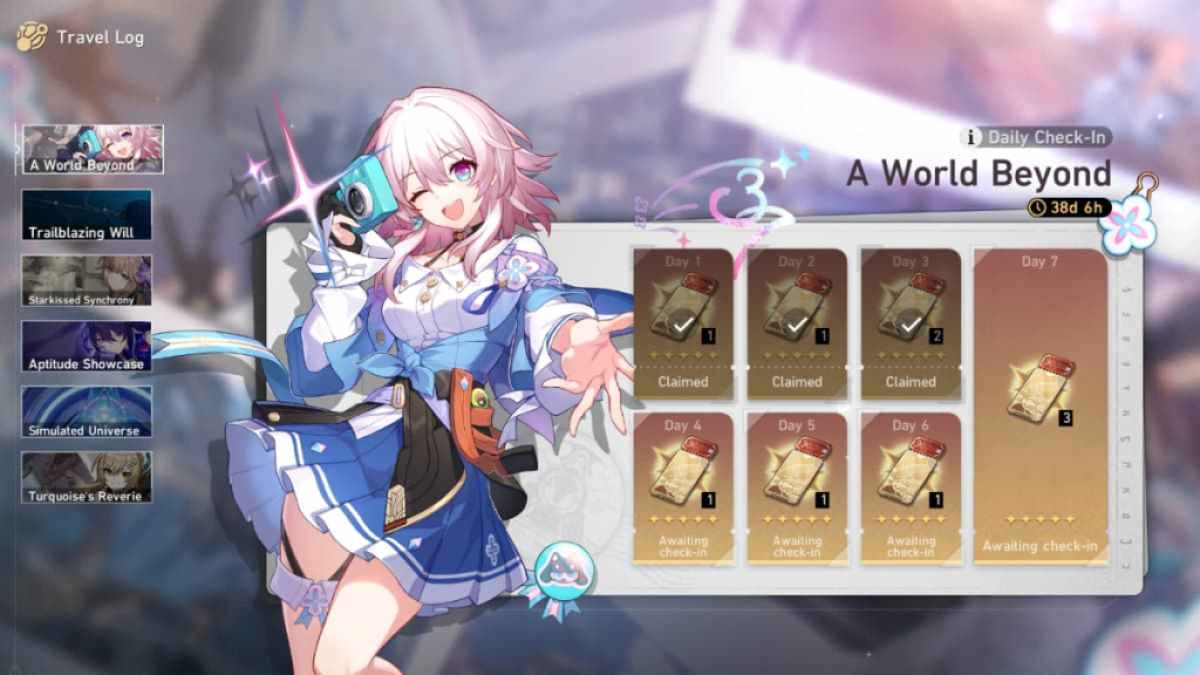 You can participate in the Daily Check-In event called A World Beyond by accessing your Travel Log. Simply log-in for seven days during Version 1.0 to claim 10 Star Rail Special Passes in total. Keep in mind that this event will end after Version 1.0.
Trailblazing Will (50 Warps)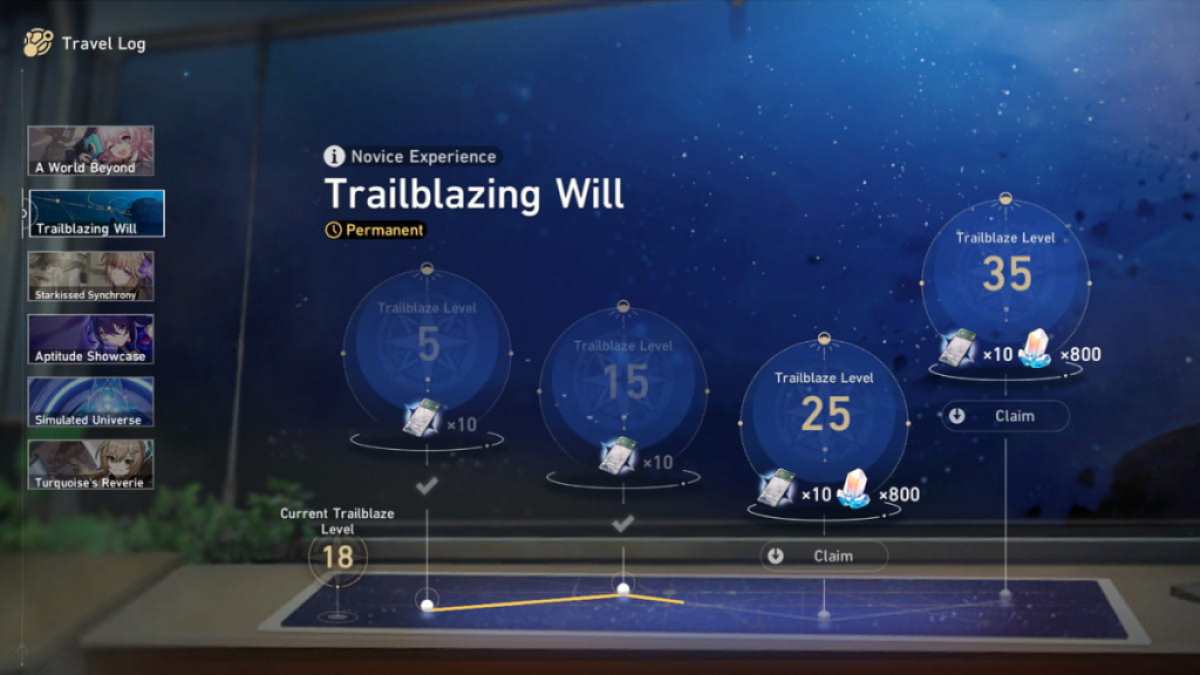 Finally, you can claim a whopping 50 pulls from the Trailblazing Will level-up event, a permanent event that rewards you with resources by leveling your Trailblazer Level up to 35. In total, you'll receive 40 Star Rail Passes and 1,600 Stellar Jades, which are equivalent to 50 pulls.
For advice on how to use your free pulls, check out Honkai Star Rail Departure Warp – Should you pull? here on Pro Game Guides.