Matt Baker is joined by Nico Rosberg and Aldas to discuss Ferrari's driver battle, Liam Lawson's rise and the challenges of the Singapore GP; Formula 1 returns in two weeks' time with the Singapore Grand Prix, live on Sky Sports F1 from September 15-17
Last Updated: 05/09/23 5:31pm
Speaking on the Sky Sports F1 Podcast, Nico Rosberg reacts to his selfie 'curse' continuing in Monza and whether he should take one in Singapore with Max Verstappen

Speaking on the Sky Sports F1 Podcast, Nico Rosberg reacts to his selfie 'curse' continuing in Monza and whether he should take one in Singapore with Max Verstappen
Nico Rosberg and F1 content creator Aldas join Matt Baker on this week's instalment of the F1 podcast.
The panel dissect the biggest news of the week, taking a look back at all the biggest storylines from a thrilling Italian Grand Prix plus looking forward as we now head to Singapore on September 15.
They discuss Max Verstappen's record-breaking 10th victory in a row, plus the epic battle between the two Ferraris of Charles Leclerc and Carlos Sainz.
Staying on the topic of Ferrari, they also look at how Team Principal Fred Vasseur can handle those tense moments on the track in the future, Rosberg claiming that Vasseur needs to "manage" the two drivers if they continue to battle.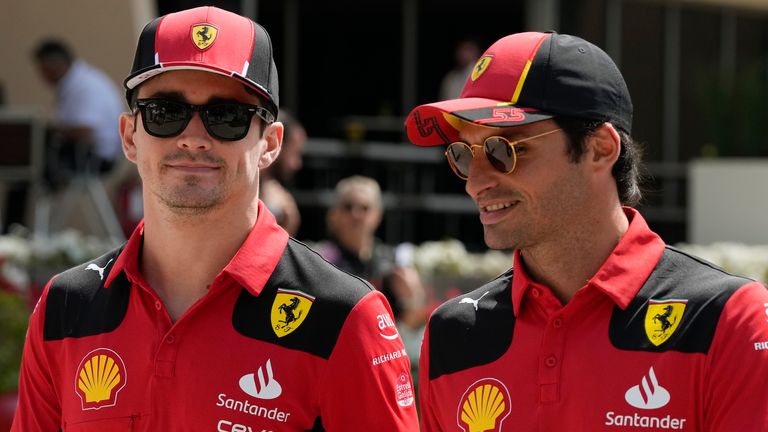 Speaking on the Sky Sports F1 Podcast, Nico Rosberg says he believes Charles Leclerc is being too much of a nice guy in his battles with team-mate Carlos Sainz
Another star from Monza was Liam Lawson as he finished 13th in his second race for Alpha Tauri.
Lawson continues to fill in for Daniel Ricciardo after the Australian suffered a broken hand and he will at least racing in Singapore and potentially in Japan.
With Lawson impressing, the team look at whether his success leaves a quandary for Red Bull when deciding who should race next season.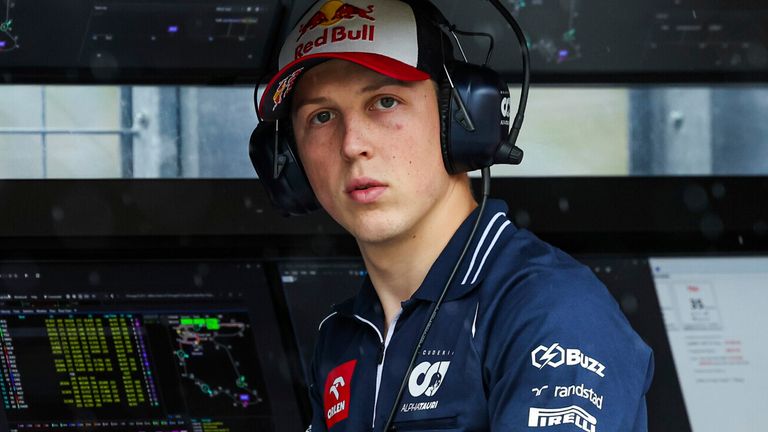 Formula One content creator Aldas believes that Liam Lawson has given Red Bull a difficult decision to make with their driver choices next year after impressing in the AlphaTauri
Finally, they look forward to the Singapore Grand Prix and the difficulties of racing in such a hot climate, Rosberg detailing the tough physical challengers drivers face on the Marina Bay Circuit.
Don't miss an episode of the Sky Sports F1 Podcast. Subscribe now on: Apple Podcasts | Spotify | Spreaker
Formula 1 returns in two weeks' time with the Singapore Grand Prix and all sessions will be live on Sky Sports F1 from September 15-17.